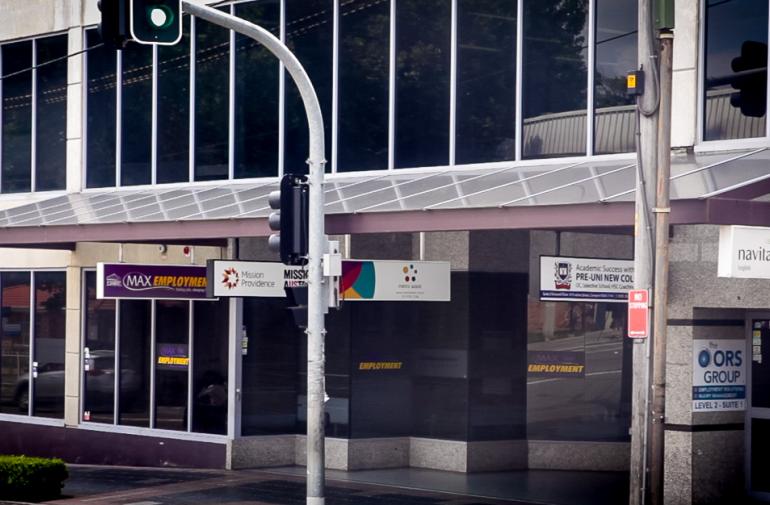 Spotlight on!
Spotlight On Long Serving Staff!
In 2018 we celebrate some amazing achievements as some of our dedicated staff members have been with us between 10 and 20 years. We would like to extend a huge congratulations to these team members for all of their commitment and hard work, our clients are certainly richer for their care and contributions over the years. We'd also like to learn more about their experiences, both within the organisation and within the ever-shifting not for profit community sector.
June 2018
Our latest long term staff member is Rita Wilkinson, Tenancy and Financial Inclusion Manager!
Tell us about when you started at Metro Assist?
I started working at MetroAssist in the late 1990's as a casual tenant advocate.  I had experience as a tenants advice worker from the early 1990's when there was no Tenants Advice and Advocacy Programme, except for two part-time services – one at Redfern Legal Centre and one in Maroubra funded by Randwick Council.
When I started work here, Metro Assist was known as Canterbury Bankstown Migrant Resource Centre.  At that time the only programs were the settlement service, and the tenants advice service.  Southern Sydney TAAS was CBMRC's first venture into a service that was not centred on assisting newly arrived migrants.  It was a very big step for a migrant centre to consider delivering a regional mainstream service.
What has made you stay with the organisation for so long?
Metro Assist has always been committed to delivering relevant services to migrant communities, and has been open minded and innovative in how those services deliver.  Since I started work here not only has the name changed, but we have expanded our services to meet the needs of small and large CALD communities through CALD and mainstream services. We now offer family services, employment programs, a NILS service and financial counselling.
The other reason I have stayed is that is a good place to work, and has a strong ethos about how we deliver services. And the teams engage with each other to create pioneering services.
What has changed over the years in terms of the landscape of the sector? 
The sector is changing, but many services in the landscape are still there.  What is important is that regional and local services talk with other, and collaborate to ensure the best possible outcomes for our clients and communities.
As a tenant advocate the work is very much that of a paralegal.  There are lots of law firms that do provide very good advocacy for their clients. But law firms have a choice of whom they employ. When you work in the community sector you do not do it for the money. Oftentimes you are the guide, but you work with so many clients who put their lives on the line and keep you going, even when you think it is hopeless. Working with lots of people who have only their principles in mind and a belief in standing firm is a good reason to keep working in the sector.
I have very fond memories of Mary, a refugee from Sudan. Mary had little English and even less education. A real estate agent insisted she was in rent arrears because she didn't pay a rent increase for over twelve months. Mary said she never received the notice of increase. She had kept enough records to prove that she told the agent she never received the increase notice, and she won at the Tribunal. I told her those cases never win but she stood by herself and her principles that she always followed the rules.  Thank you Mary for having faith in me; and thank you so many others like Michael and Stella. 
What has changed about this area in the time you're worked here?
Has Canterbury Bankstown changed since the late 1990's. Not really. Different migrant communities have moved through, and onto elsewhere when they could afford to buy a property.  The area is like a well-woven carpets with layers upon colours of stories, dreams and resilience when things go wrong. 
What has been your most memorable experience while working at Metro Assist?
There have been lots of memories – there were times that Metro Assist thought we would lose a funding grant, and sometimes we have. But we have been resilient and persevered, and we have grown. I think the biggest change has been the attitude of government.
Since the 1990's there has been a massive campaign to denigrate migrants and those that are different. We love eating at various ethnic restaurants, but we forget the collective stories behind those restaurants. And I think it is very sad that we have become less compassionate towards those that do not have peace and well being in their home countries. I trust that will change and when we start to receive asylum seekers fleeing their homes due to rises in sea levels and diseases, that we treat them with compassion and respect, and welcome them to this migrant nation. Cazaly couldn't speak English but he could play aussies rules, and his name is still shouted at the MCG.
Rita Wilkinson - Tenancy and Financial Inclusion Manager 
April 2018
Our inaugral staff member is Tony Tonous, Work health & Safety Officer / Settlement Services officer!
Tony (far right) receiving Staff Member of the Year award in 2007!
Why did you start working at Metro Assist?
I enjoy making a positive difference in the communities I service through advocacy and access to suitable and sustainable Housing pathways, alleviating homelessness in many cases. I am able to supply specialist skills to produce positive outcomes at the local and Housing Policy level.
Why have you continued to work here for as long as you have (what makes you stay)?
Flexible working arrangements has enabled me to develop skillsets in a  range of areas through further education opportunities. These areas include Work Health and Safety, Risk Management, Housing and homelessness.
What has changed over the years in terms of the landscape of the sector? 
Increased service integration  has resulted in a more consistent and unified service delivery model to clients we service. This partnership also extends to an investment in addressing service system failures  through a range of  platforms and mechanisms such as joint discussion paper responses.
What has changed about this area (Canterbury Bankstown & surrounds) in the time you're worked here?
Cultural diversity within the LGA continues to expand and the landscape has changed somewhat with new housing developments.
Why do you work in this industry (what attracts you to this field)?
I attempt to provide leadership on social housing issues, assisting with policy reform and research in the area of housing and homelessness.   I have assisted the University of Sydney –Urban Planning and design research study and routinely advocate Housing issues for our constituency.
What has been your most memorable experience while working at Metro Assist?
Coordinating the Building Foundations Social Housing conference in 2016 which was attended by  a range of industry peak bodies and federal/state members. Attendees included SCOA, RCOA, Shelter NSW, Housing NSW Director and Federal member for Reid Craig Laundy. The conference outcomes were championed at federal level.
Tony Tonous - Work Health & Safety Officer, Settlement Services officer