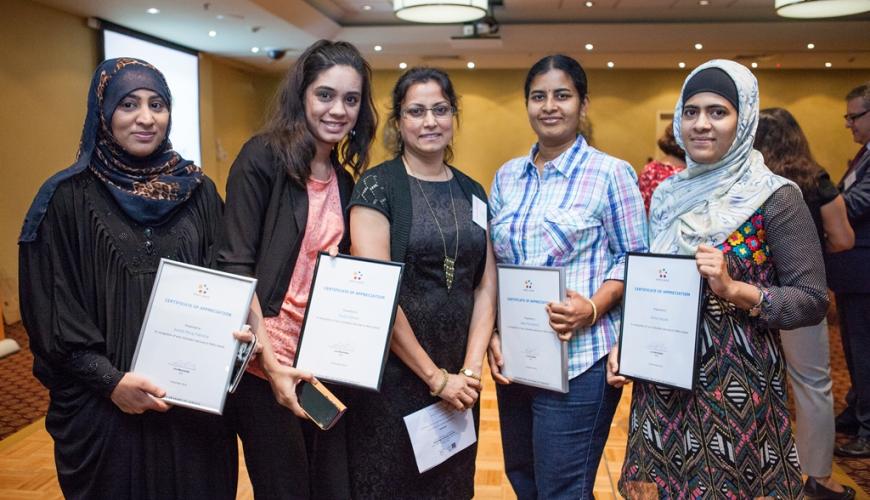 Become a Metro Assist Volunteer
Metro Assist welcomes volunteers from all walks of life.  We have a fantastic team of volunteers which includes highly skilled professionals, recently arrived migrants and refugees, past clients, students and local residents.  Anyone who wants to volunteer is welcome at Metro Assist! Volunteering is a great tradition in Australia, and it helps build strong communities.
Volunteering at Metro Assist helps volunteers:
Learn new skills
Build networks
Gain work experience
Learn more about the welfare sector if they have an interest, or are undertaking studies in the area
Give back to society
Above all - volunteering makes you feel good in knowing that you are doing something for someone in need.

Current volunteer opportunities
Dress for Work (Skilled Volunteer)
Dress for Work is a free service that provides donated professional business clothing to men who find it difficult to afford quality clothing. This helps them to dress professionally when seeking employment. The day to day service is run by an amazing group of volunteers under the supervision of DFW Manager. We need more helping hands to sustain the service and serve more people in need. We are currently looking for volunteers with networks and experience who can help raise philanthropic and corporate funding for the program and support us in marketing and media.
To find out more go to our Dress for Work page

Project Support Volunteer
Project Support Volunteers support our general services and help us to help people! The role includes providing support for social and community events and supporting with the promotion of the service.

Administrative Support
Volunteers provide administrative support for our busy office environment. The duties include reception, assistance with mail outs, data entry, answering telephones, distributing information and other administrative tasks.

Homework help tutor
We run Special Tutorial and Assistance Program (STAP) which is a free tutoring program for primary aged students. Volunteer Tutors assist students with homework at the school premises under the supervision of a worker.  STAP is currently running at schools in Punchbowl, Hampden Park, Ashfield, Homebush, Marrickville and Bankstown.

Skilled Volunteers
We are always looking for skilled volunteers in areas such as IT, Media, Law, Finance, Business Development, Management consulting, Social and Public Policy Research and Evaluation. If you are interested in offering your help, please call and speak to us about volunteering.

Corporate Volunteer
We welcome queries from private companies and businesses about the available corporate volunteering opportunities with us.

Depending on the role, volunteers may be required to undergo Working With Children (WWC) Check and police check to begin volunteering at the Metro Assist.  The WWC check is free to obtain and Metro Assist pays the police check fees.
To apply to be a volunteer call us on 9789 3744