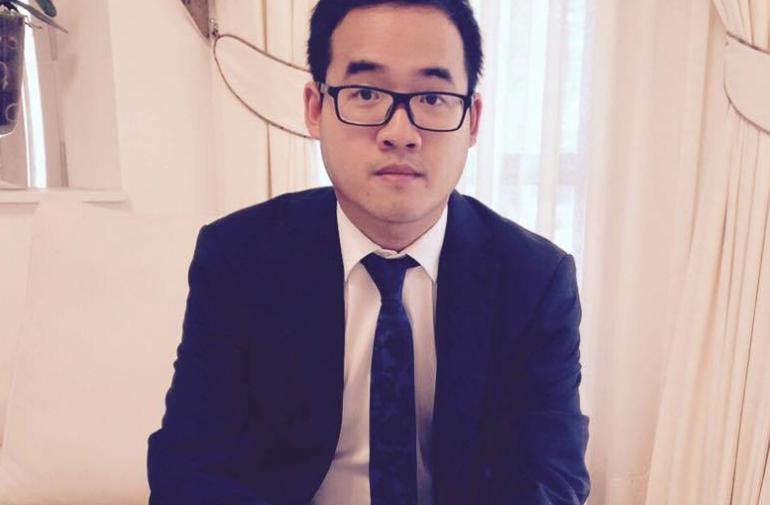 Client Success: Jason's Story!
Jason went from failing his year 12 exams to graduating university with a degree in Social Work. His commitment to helping young migrants and refugees achieve their career goals is informed by his own personal hardships. When Jason was a student he did a placement with Metro Assist, and he impressed our staff with his professionalism and enthusiasm to learn.
Here is Jason's story:
As a kid and teenager growing up, I was an outsider the majority of the time. Due to unexpected circumstances in my high school senior years, I ended up failing Year 12 and was not eligible for an ATAR. I almost gave up hope and was going down the hill. With a few people supporting me, my newfound strength and hope, I made the decision to apply for TAFE even though it was not my first preference after leaving school. I studied Diploma of Community Services Work at TAFE from 2010 to 2011. The decision of getting involved in community services was based on my life experience and I always believe in giving back to the community and helping out those in need.

 

After successfully finishing TAFE in 2011, I was awarded the Diploma Qualification of Community Services Work. At that point, I was sure if I wanted to continue to study. I therefore took a gap year in 2012 and did some casual and volunteer work whilst thinking about the possibility of going to university. After some persuasion and encouragement to give university a go, I enrolled into the Social Work course at the Western Sydney University in 2013 and completed the four years of the uni course. During my time with university, I did student placement at two different workplaces. One of them was at Metro Assist.

 

My experience with Metro Assist helped me develop skills in casework, administration and facilitation. Most importantly, it has helped understand the disadvantages and issues faced by migrants and refugees when they come to Australia. I was with Metro Assist for at least 4 months.

 

After finishing placement with Metro Assist, I also finished my social work degree at the same time. I started looking for work, but I was knocked down by so many interviews as the response was the same every time "my skills and experience weren't compatible for the position". By early January 2017, I was offered a casual position with Settlement Services International as a Youth Support Worker representing the Youth@Work program. The Youth@Work Program is a mentoring program that supports young migrants and refugees build their skills within the Australian Workforce and to help achieve their career goals. I was with this program for at least 7 months. After that, I was offered another role within SSI as a Bilingual Caseworker working in the Out Of Home Care Sector. My experience with Metro Assist and volunteering with headspace really helped me prepare to get into the Out Of Home Care field.

 

What I've learnt from my experience is that no matter how overwhelming the odds are against you, you still have a choice if you want to achieve your goals or not. I am very grateful for the opportunities that have been given to me since completing university and I look forward to where my career will take me.
Jason overcame his challenges and his skills are put to good use as a Bilingual Caseworker working in the Out Of Home Care Sector.
We wish Jason all the best with his future career endeavours!