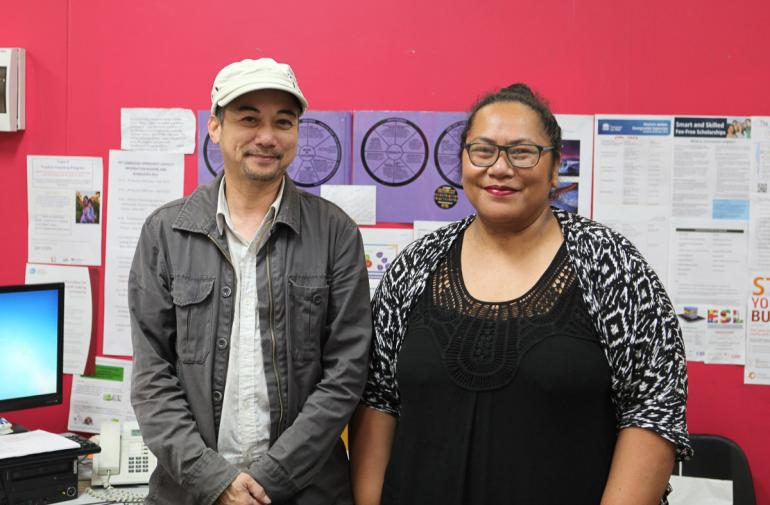 Client Success: Binh's story!
Binh is a client of Joy Simoa from our Settlement Services Program. 
Here is his story:
After I lost my job in UTS library, my life quickly fell into deep poverty. During that difficult time, I was assigned to SSI for job searching. From there I was introduced to Metro Assist, by Kelly (SSI) to Joy (Metro Assist). With the help provided by SSI I get to train for driving folk lift and later on train for security operation. At Metro Assist, Joy tirelessly helped to pull me out from suffering. She provided me as much information as possible about how to get the basic needed items such as food and clothes, to pay the electricity bills and also arranged help for my rent arrears which prevented near eviction. In addition to that, Joy had showed me many positive aspects about life in general.

 

In August last year, three months after unemployed, I found a job as a delivery driver. Unfortunately, after one year, I got redundant again. Then I have no choice but to trouble the services again. This time is not much different from last time. As a low paid labor, saving is quickly dry up and living expense never stops, as result, once again I'm into deep financial difficulty.

 

But now I knew there is help available.

 

Over the last two months, Joy had helped me linking to other services for support such as tenancy. Also help in employment support by sending employment link, help to rewrite my resume, job application letter, and give me support documentation i.e. character referee.

 

Now I'm getting help for my tenancy. I'm also working casually for three security companies. It's still some distance before I can be independent again. I'm very grateful for all the helping hands, particularly Joy. Without these helping hands, honestly I really don't know what to do. Thank you for all that services,

Best regards,

Binh
Congratulations to Binh for staying positive and reaching out. We wish him all the best for the future!