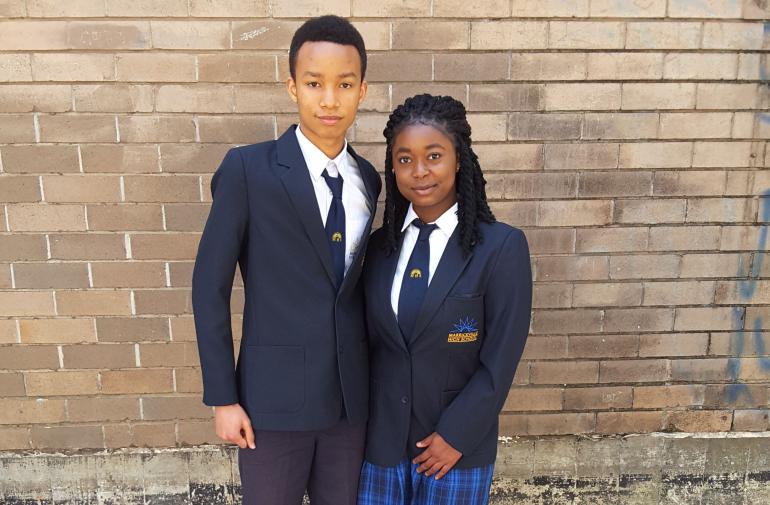 Marrickville STAP Student Success!
STAP was established by Metro Assist in 2010 in collaboration with the Marrickville Intensive English Centre and supported by Marrickville High School. Amienata Koroma-Kamara has excelled in gaining entrance in Notre Dame University Sydney in a Bachelor of Arts degree after only being in Australia for the last 5 years and coming here as a refugee from Sierra Leone. Congratulations to Amienata! Also participants of the STAP program, are Amienata's brother and sister Ashley Koroma-Kamara and Bilkisu Koroma-Kamara, who were voted Captain (Ashley) and Vice Captain (Bilkisu) of Marrickville High School for 2017/18.  They have worked very hard for this excellent achievement. 

Congratulations to Ashley and Bilkisu, and to their parents, Amienata and Dauda, we wish this hard working family every success. The second Captain Courtney Henny and Vice Captain Tessa Dumais are also STAP participants.