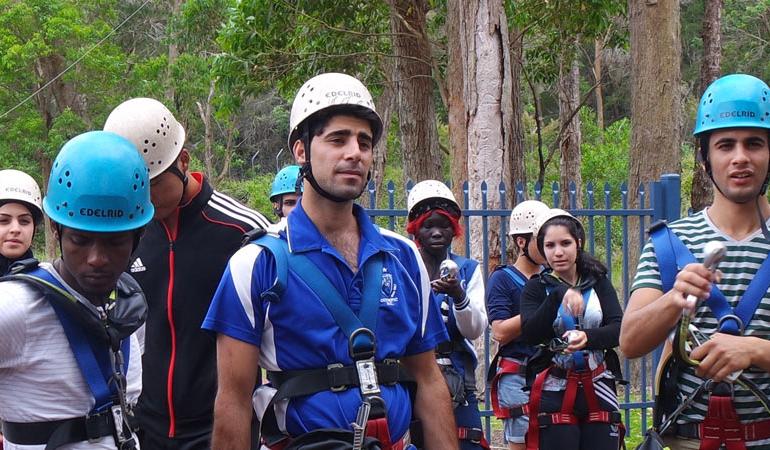 CALD Youth Camp Success
Metro Assist ran another Youth Camp over the 21st and 22nd of January 2016 in Collaroy Centre in Collaroy. The Camp was open to young people aged between 14-24 years, and we got 20 young people involved. Our goal was an opportunity to bring together people from a variety of backgrounds, locations and schools to extend their social skills through sustained and meaningful connections with others outside their usual and social circle. 
The camp was a great success, with the everyone enjoying exciting activites such as:
Challenging Course
Canoeing
Rock Climbing
Big Swing
Flying Fox
Archery
Laser Tag

The activities were selected to enable young people to realize their potential and explore and understand the many different paths they can take to reach a goal. Activities also assisted them to develop their character, resilience, skills and attitudes.

The group had a wonderful time at the venue and we had many asking 'When will there be another?' 

Find out about upcoming camps and events by subscribing to our newsletter