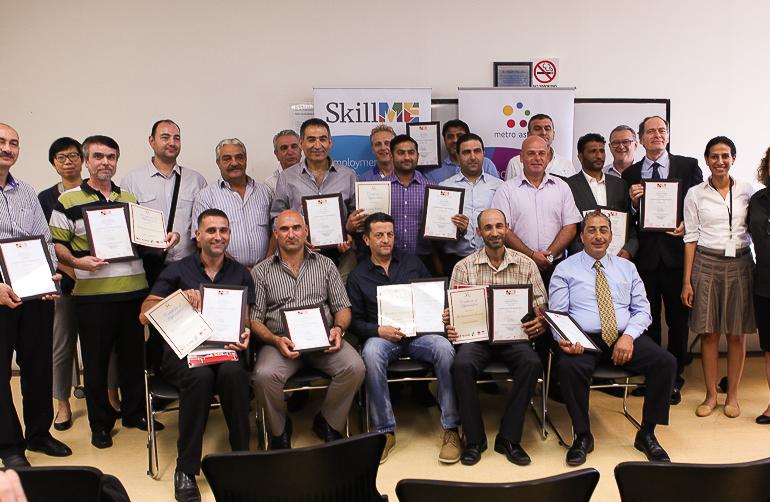 SkillMe Student Success
SkillME student success!
SkillME offered a C
ertificate III in Driving Operations, 
Heavy Rigid Vehicle Driving Licence and the graduates from that course have gone on to gain full time employment!
Forty seven year old Jan Tammo and forty year old Jouny Namah arrived to Australia in 2017 with their families from Syria on Humanitarian visas. Both excitedly started their Adult Migrant English Program (AMEP) classes to enhance their English language skills to help get them quickly into the workforce. They were referred to Metro Assist for settlement assistance when they were encouraged by the settlement caseworker to enrol in the Certifiate III in Driving Operations course as part of the SkillME project initiative. Jan and Jouny completed their course in December 2017 and gained a full time job in late January 2018 as truck drivers for a local waste and recycling company! We wish Jan and Joany all the best in their future employment. 
"I'm really thankful to Metro Assist and all partners for the opportunity they provided us and the knowledge and experience we learnt from this course." - Jan Tammo
"Thank you Metro Assist for the support and encouragement, you guys are like family to me." - Jouny Namah