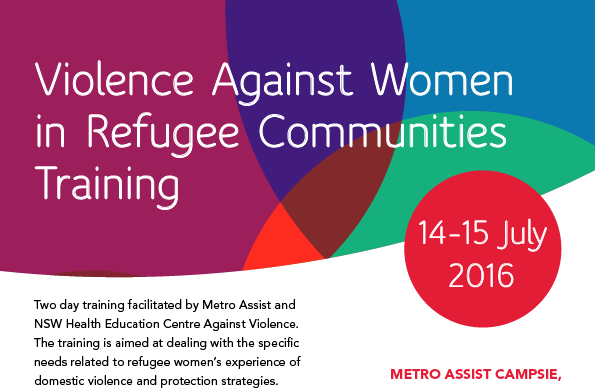 Violence Against Women in Refugee Communities Training
Two day training aimed at dealing with the specific needs related to refugee women's experience of domestic violence.
It allows workers to understand:
- Cultural differences in context of family violence against refugee women.
- The challenges related to past refugee experiences, trauma, immigration and settlement issues.
- The importance of interagency relationships and strategies to enhance provision of culturally competent service
- Best practice when working with CALD communities from refugee backgrounds
This training is recommended to service providers and community workers dealing with newly arrived migrants and refugee families.
This training is free of charge and runs over two full days.
In collaboration with Education Centre against Violence and NSW Health