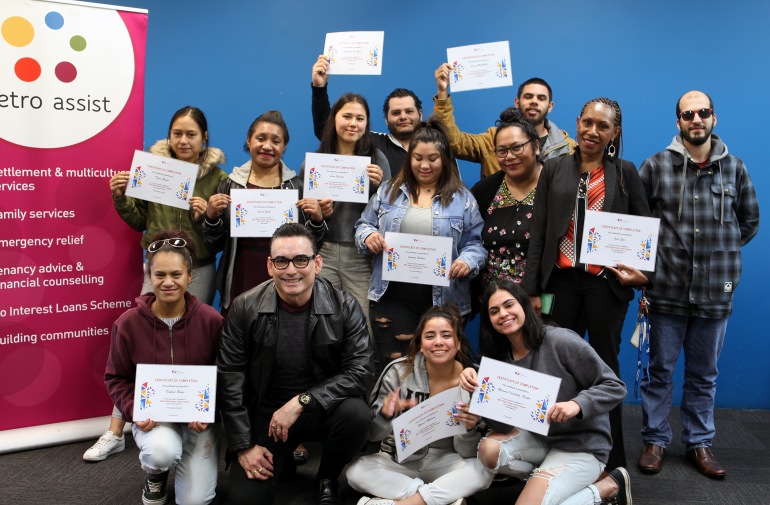 Retail Graduates!
Retail Course Success!
The 7 week retail course Cert II In Retail and Retail Food Services provided 12 young people and young parents the opportunity to learn new employable skills, meet new people and gain support in a fun and friendly environment.
Throughout the course participants learnt how to create a career development plan and address their own personal barriers to employment, how to engage with customers, effective workplace communication, work health safety, food handling safety procedures, sales and service, product and retail industry knowledge. At the end of the course, participants also comepleted two weeks of practical work experience with a major retailer. As a result of the program we have had four students gain employment either through their work placements or from their own Job seeking activities. Some have had more success securing job interviews, which they were having difficulty gaining before the course. 
We have seen an increase in self-esteem, well-being and confidence in our participants in both their work and life, and also a desire to pursue further educational aspirations. One young person related that this course has given her the confidence to go after her goals in life and also inspired her mum to start a course. Most of the young participants have clearer plans for the future, and have improved in their personal development, whilst also staying connected and engaged with their network supports. The retail course has ended but our community partners and I continue to provide further support for those young people who are still seeking employment, and we are working holistically together to help our young people overcome challenges in their pursuit for a better future.
I would like to take this time to thank all our young participants and wish them all the very best in their future endeavours, with special thanks to our Retail Trainer Cameron Stone from Australian Retail Association, you are one in a million. Our amazing community partners Australian Retail Association - Jenny Banks, Jihad Youssef and Elizabeth Krop and Marrickville Youth Resource Centre Tom Macdonald and Jessie Longbottom. 
Thank you for all your support on this community initiative it has been a pleasure working with you all.
Joy
Settlement Support Worker
Metro Assist