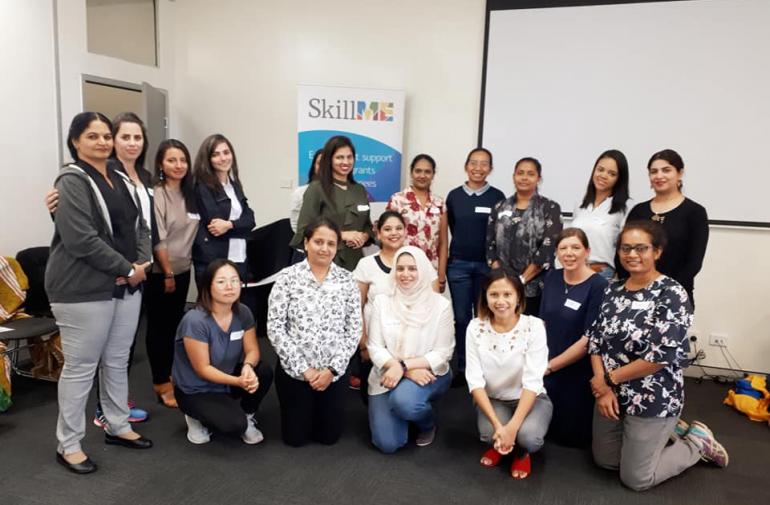 Playful Communications
Building confidence and skills!
Thanks to the Australian Chinese Charity Foundation, SkillME was able to run their first ever Playful Communications Workshop on March 7, which was facilitated by Natalie Mackenzie from Playful Minds.
This workshop was targeted to female jobseekers from migrant and refugee backgrounds, as research has shown that this group faces significant barriers in finding work in their new countries.
The workshop was quickly booked out within almost a week! We were joined by 15 women from various backgrounds. Some were mothers who took a break from their careers to raise children while others were newly-arrived migrants who have ended up in jobs they are overqualified for. Most of the participants revealed that they struggle selling themselves at interviews, do not like to speak in public or draw attention to their skills and achievements. 
By the end of the workshop, many of the women found it to be very beneficial as it helped them get out of their comfort zone and improve their confidence, and communication skills. 
Based on the success of this workshop we will be running another one on Thursday 9th May and a third workshop will be held in late July. Check out our Events page for more information on upcoming events!