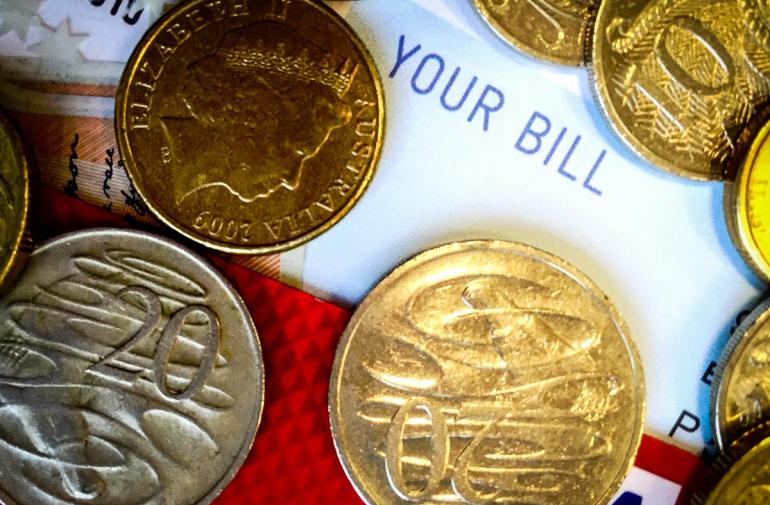 Financial Freedom for Alfred
Energy has been in the news a lot lately. The media has highlighted the impending increases in energy costs: some say 16%; others have indicated a 25% increase.
Whatever the percentage, low income households will be hit hard.
The biggest bills households face are rent and energy, with food coming a poor third.  These costs cause a lot of anxiety but can be managed if a little time and thought is given.  This is where the Metro Assist Tenancy and Financial Inclusion Team can help. 
Our financial counselling team is a partnership between Metro Assist and Good Shepherd Australia New Zealand.  We provide financial counsellors across 3 sites – Ashfield, Campsie and Marrickville.  Each financial counsellor is trained and certified, and can assist people with debts, budgeting, negotiating more sustainable repayments and in some cases having unfair debts waived on grounds of hardship.
One of our counsellors, Ron recently assisted an elderly resident with a car loan. Alfred owns his home and receives the age pension. He has a serious heart condition and he just manages to make ends meet. His nephew Jason was in Sydney and needed a car to work on a building site. Jason had limited savings and no credit history in Australia, so Alfred agreed to help him out by taking out a loan for a $50,000 ute, with monthly repayments of $300 for 7 years.
Jason paid the repayments and all went well for 12 months. Then Jason received bad news about his son and had to return to New Zealand immediately. Now there is no chance of him coming back to Australia for many years.
The ute was purchased with finance from the car dealer.  As a loan for a car it is a secured debt – which means if the loan is not paid, the car dealer can re-possess the ute, sell the ute and any money owing can be claimed from Alfred. And that is exactly what the car dealer did.
Alfred returned the car, the car dealer auctioned the car and threatened to pursue Alfred for the outstanding balance of $30,000.
Under this intense stress, Alfred was also overdue on his electricity bill and came to Metro Assist for help. When he explained why he couldn't pay the bill, Alfred was referred to Ron, one of the financial counsellors.
Ron looked at Alfred's finances and discovered that Alfred would not be able to pay the debt.
Ron knew that defaults on car loans can be very difficult to negotiate. Ron investigated the original loan and found out that the car dealer did not assess Alfred's application properly. Ron was able to show this to the lender, and the dealer eventually agreed not to pursue the debt.
Alfred was relieved and put into action Ron's budget that included cheaper places to shop for his groceries and to pay regular fortnightly payments to his energy supplier. Since working with Ron and Metro Assist, Alfred has been able to pay his electricity accounts on time, and is free from the stress and worry of the car debt.
If you are in financial trouble, contact us about an appointment with a financial counsellor.