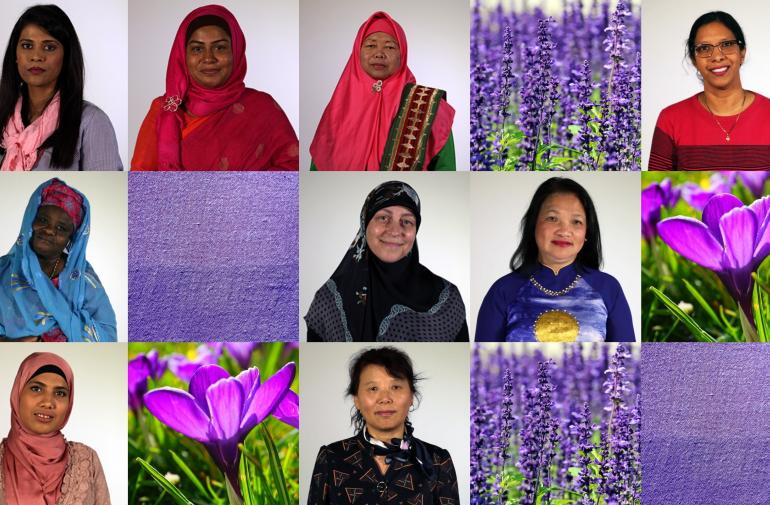 'Let's Talk' Cervical Screening Awareness Project
'Let's Talk' Launch
Funded by the Cancer Institute, Metro Assist have recently launched the 'Let's Talk' Cervical Screening Awareness Project. This project aims to build awareness and increase participation in cervical screening among women in culturally and linguistically diverse (CALD) communities.
One of the biggest drivers for this project is the fact that cervical cancer is a preventable through having regular cervical screenings. As part of the renewed National Cervical Screening Program, the Cervical Screening Test replaced the Pap Test in December 2017. The Cervical Screening Test can safely be done every five years instead of every two and, according to the Department of Health, is expected to protect up to 30% more women against cervical cancer. 
Incidence and mortality from cervical cancer have halved since the inception of the National Cervical Screening Program.
According to the Department of Health, 80% of women with cervical cancer do not participate in regular cervical screening or have never been screened. Low participation rates among migrant women in cervical screening can be attributed to a lack of knowledge of the services, language barriers, cultural beliefs, and a fear of the procedure and results.
The 'Let's Talk' project will facilitate and encourage conversations in the community on cervical screening to normalise discussions of personal health and wellbeing among migrant women.
"Let's Talk" Project Leader, Moushumi Martin, explains the importance of health discussions and raising awareness of cervical screening in migrant communities.
"We know that our communities rarely discuss cervical screening with their peers. We also know that within NSW, there needs to be different ways to reach our diverse communities encouraging them to participate in cervical screening."
"Women need to feel empowered, comfortable, and safe enough to talk about these issues amongst their peers and their community."
The project supports the National Cervical Screening Program by providing women with education sessions, written material in their own language, engaging community leaders, and hosting events that focus upon women's health. Events and sessions are already under-way and we are excited to see how this will impact families in the community.
Dedicated to serving the community, Metro Assist provides support to those who need it most. We are excited to be embarking on this important, community-driven and community-supported initiative.
Let's Talk Project Launch
The launch of the 'Let's Talk' Cervical Screening Awareness Program was attended by over 100 people and presentaions were contributed by Cancer Institute, Leichhardt Women's Community Health Centre and there were some amazing cultural performances. Have a look at these great photos!