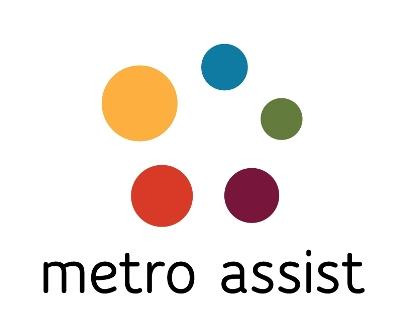 EOI for Board Directors
Vacancies for Volunteer Directors on Board of Metro Assist Limited
We are seeking suitably qualified people as Directors on the Board of Metro Assist Limited. Metro Assist is a not-for-profit organisation which provides settlement services for newly-arrived migrants and refugees, family services, tenant advocacy, financial counselling and a range of other community engagement activities in the Inner-West and parts of South West Sydney. The organisation is in its 30th year of service and is transitioning from an incorporated association to a company limited by guarantee. A number of directorships will be available and will take effect at our next Annual General Meeting in November this year.
Expressions of Interest are invited from individuals who have the right skills, experience and values that will support the organisation to continue in delivering outcomes for people and communities. We are looking for people with the right skills and values, and understanding of the not-for-profit environment to join our Board.
Time commitment for Directors is normally through after-hours monthly meetings and attending occasional events, or involvement in sub-committees.
Organisational values:
Caring, respect, client focused, honesty and integrity, innovative.
Information:
Applicants are asked complete the consent form and address the criteria in the candidate profile and attach a current resume. Click here for the application form.
Please submit completed forms and resume to metroassist@metroassist.org.au by 9:00am Monday 26 September 2016, orpost to PO Box 503 Campsie NSW 2194