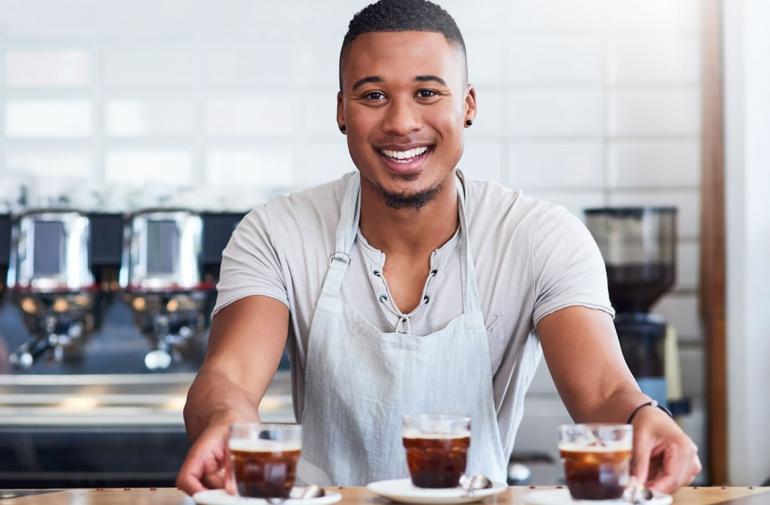 Statement of Attainment in Espresso Coffee
5-week course in hygienic practices for food safety and prepare and serve espresso coffee. 
WHERE: Bankstown Public School, 61 Restwell St, Bankstown
WHEN: Tuesday 14 November to 12 December, 9.30am to 2.30pm.
Course description:
This course will provide the skills and knowledge required to extract and serve espresso coffee using commercial espresso machines and grinders. It will also cover the hygiene requirements for work within the food service industry.
This course is Nationally Recognised Training and is subsidised by the NSW Government
Units of competency are:
SITXFSA001 Use hygienic practices for food safety
SITHFAB005 Prepare and serve espresso coffee.
Students to wear:
Short-sleeved shirt, long pants and enclosed shoes.
Course outcomes include:
Skills and knowledge to work in hospitality outlets such as bars, clubs and restaurants.
Credit towards a Certificate II or Certificate III in Hospitality qualification.
How to get involved and for more information:
Please contact:
Rachael Zhou at Metro Assist on 0404 026 576 Rachael.Zhou@metroassist.org.au