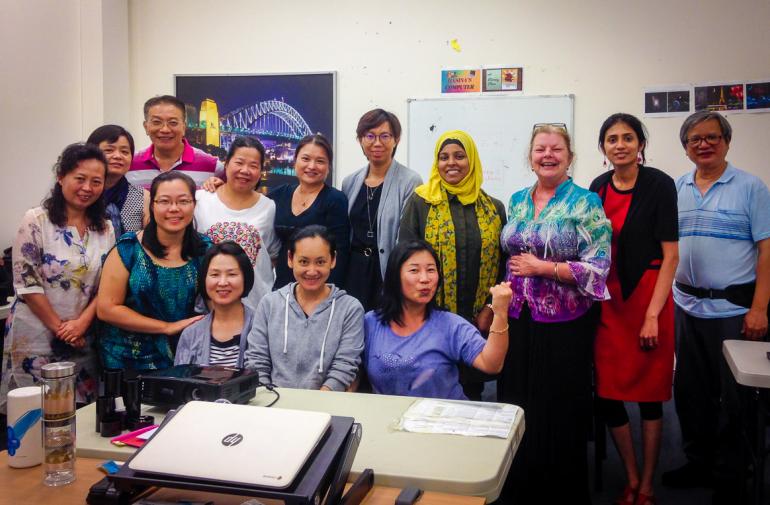 SkillME Collaborate with CASS
In December we say congratulations to the 11 students  who have completed their training in Certificate III Individual Support. This training has set the standard for successful collaborative projects between SkillME, MTC Australia, BCA National and CASS (Chinese Australian Services Society) Care. The vocational training was delivered together with English language support and employer engagement, in a unique program that has had impressive results.
The five-month training has seen 11 of the 12 students successfully complete the course, and three of our students have been offered employment by CASS Care before their work experience hours finished. We are confident more students will find employment soon.
Jinmei, one of the students, had been a nurse at a mental health hospital in China for over 20 years before she came to Australia in April 2016. She felt her English was letting her down in her job seeking, so she enrolled in our SkillME Individual Support program in July. Over the five months she has fully engaged herself in learning English and the ins and outs of aged and disability service in Australia. Her overseas experience gives her a unique insight into the practices here in Australia. She devoted herself 100% in her work experience with CASS Care's residential facility. Jinmei has now been offered a job with CASS. 
Congratulations to all our students and we hope to run another successful course in 2017.