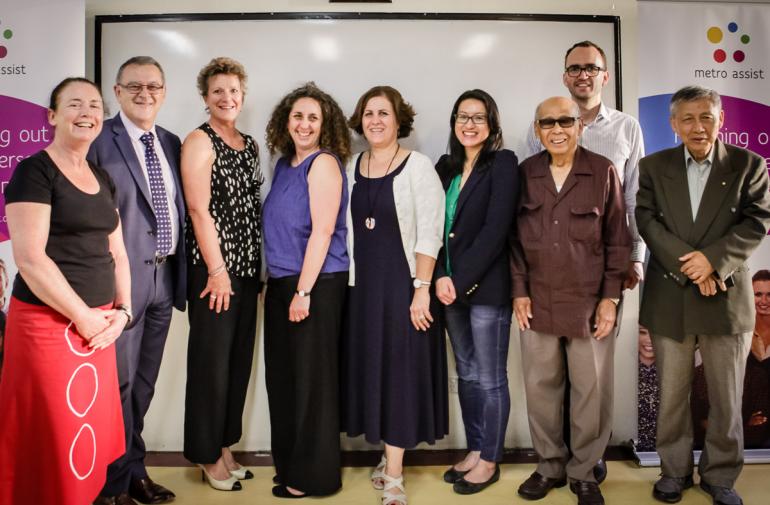 Welcome to Metro Assist Limited.
Fit for the Future
The organisation's growth and complexity means that we have to look at our governance structure. As of December 2016, Metro Assist has now registered as a Company Limited by Guarantee. The change will put us in a stronger position, and we are proud proud to welcome our new Board of Directors:
Elena Berrocal Capdevila
Jacob Carswell-Doherty
Jon Soemarjono
Thuat Nguyen
Devaki Monani
Harriet Davidson
Helen Miller
Nada Nasser
Ting Lim.
Welcome to Metro Assist Ltd.