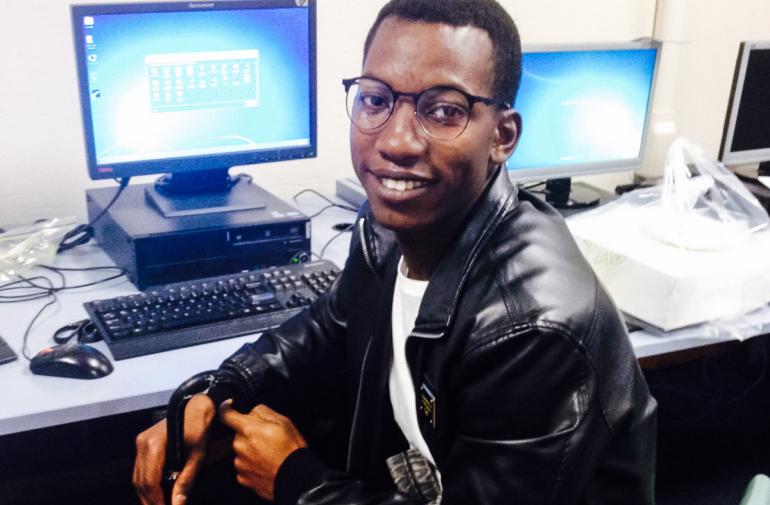 Marrickville STAP Student Successes!
Congratulations to Michael Bangura who has been offered places by three universities:  Bachelor of Medical Science at University of Technology Sydney, Bachelor of Advanced Medical Science at Western Sydney University and a Bachelor of Science Combined with Masters of Nursing at Sydney University.
Michael has only been in Australia for a couple of years from Sierra Leone and came from extremely difficult circumstances.
The Marrickville STAP program, which has been running for seven years, was able to support Michael not only with his English competency but with his maths homework and study also. Marrickville STAP offers free maths tutoring from our wonderful volunteer, Mr. Fred Curtis. 
Michael has decided to take his scholarship place at Sydney Uni this year and is excited to continue his studies.
We also wish to congratulate Retmun Zachariah who was offered a place in the Bachelor of Psychology course.
The efforts by these young people needs acknowledgement and commendation. The value of the STAP program continues to be exemplified by the ongoing success of the students that attend.
I also wish to acknowledge the ongoing support by Marrickville Intensive English Centre and Marrickville High school.
- Litsa Nossar
Settlement Services Officer, Marrickville