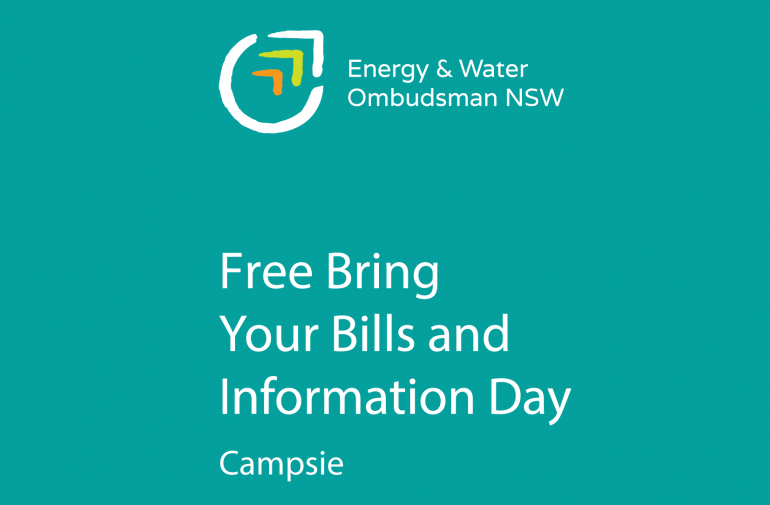 Free Bring Your Bills Day Campsie
Metro Assist and The Energy &  Water Ombudsman NSW (EWON) have joined together to hold a  special event to help consumers with their energy and water bills and fines. 
We can help with rebates, how to read your bill, payment arrangements, high bills or other energy and water issues. 
If you have a fine, unable to pay a fine or have had your licence or registration cancelled please talk to staff from the Office of State Revenue.
Where
Metro Assist Campsie
Level 2, 59-63 Evaline Street, Campsie 2194 NSW
When
Thursday 27 April 2017 
9.00 am to 3.00 pm
What to bring
• Current water, gas and electricity bills
• Past water, gas and electricity bills
• Fines
• Letters from suppliers
• Centrelink Health Card and any concession cards
Bookings
Please call Joy from Metro Assist for a free appointment. 
Phone 9789 3744 or 8709 0200

Need an interpreter? 
Telephone interpreters will be available on the day.