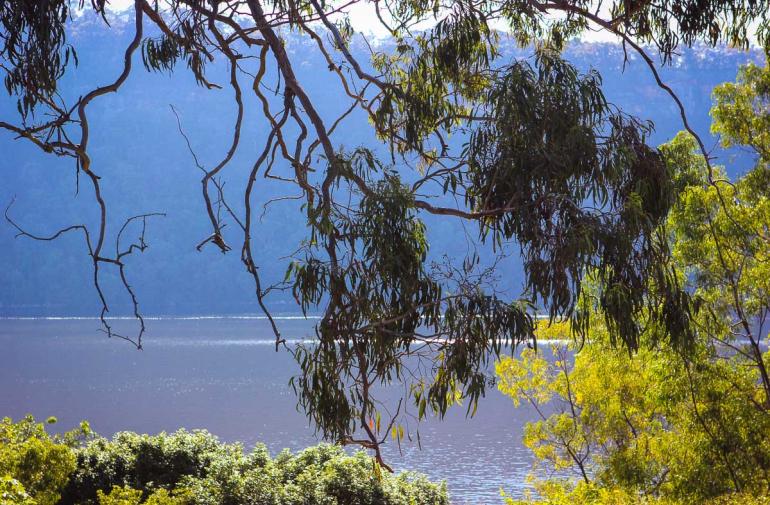 FRESH Youth Camp at Milson Island
The weather was perfect for a weekend in the middle of the Hawkesbury River with 25 young people eager to learn about Australia.
We arrived on Milson Island on Friday afternoon and immediately got stuck in to activities, getting to know eachother and a session of the Dare to be Sensible (D2BS) program about Housing and Tenancy. 
Saturday was jam-packed with activities, starting with some bonding games out on the playing field. The group had to remember eachother's names, untangle themselves from a puzzle, and pass a hula hoop around their interlocked hands.
After doing some fishing off the wharf, we were given an informational presentation by Legal Aid. Participants were able to gain practical knowledge about work contracts, cash-in-hand arrangements, and who they can contact about unfair dismissals.
Next we challenged ourselves on the GIANT swing! This activity tested our group's bravery, and many were unsure about whether to give it a go. But after seeing the courageous ones go first, almost everyone put on a helmet and were hoisted up the pulley!
After dinner we had an lively discussion about Sydney, Australian Law and appropriate behaviour in our second D2BS session. The group was engaged and responsive even after a long day.




On Sunday we explored the island, making a fire by the water to cook damper. This was a wonderfully fun and peaceful activity and rounded out the weekend well. After an evaluation session, we were back on the boat and heading back to Sydney. Most didn't want to leave!