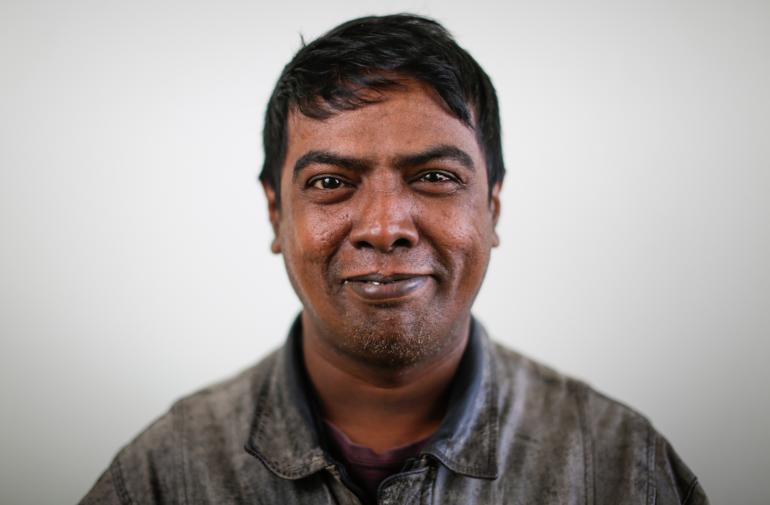 Hussein's Story
Since he arrived in Australia five years ago, Hussein has worked many casual cash-in-hand jobs. On one occasion his employer refused to pay him after he worked for three weeks.
After that he felt he'd had enough. Hussein was very excited to learn about SkillME. 
He enrolled in the dual qualification for Furniture Removal and Warehouse Operations. He worked hard to improve his English and learned new vocational skills. He was very focussed and he now knows what he wants for his career.
He graduated in 2016 in SkillME's first graduation ceremony.
He then went on to work with a furniture remover as part of his work experience.
"We moved furniture, TV and chairs. It was a hard job. After that, I did furniture removals for four hours - I felt tired because I didn't have breakfast. But I was happy because I learnt many things and I was paid for the day."  Hussein, May 2016
Hussein continued to engage with us at Metro Assist and received job seeking assistance after he obtained his qualifications last year. He had been going to interviews but kept being knocked back. His case worker suspected his presentation might have let him down.
In early April 2017 he attended  Dress for Work and received a full make-over!
The next day Hussein went to an interview with a big food importer in his new attire that he received for free from Dress for Work. His case worker provided him a great reference for the employer. The following week he was the offered the job!
"I'm so happy I finally got a job. I want to take my forklift licence, please let me know the next training. I can't wait to take my payslip and  get off Centrelink. Thank you so much everyone at Metro!" Hussein, 27 April 2017
Congratulations Hussein!
Read more SkillME success stories