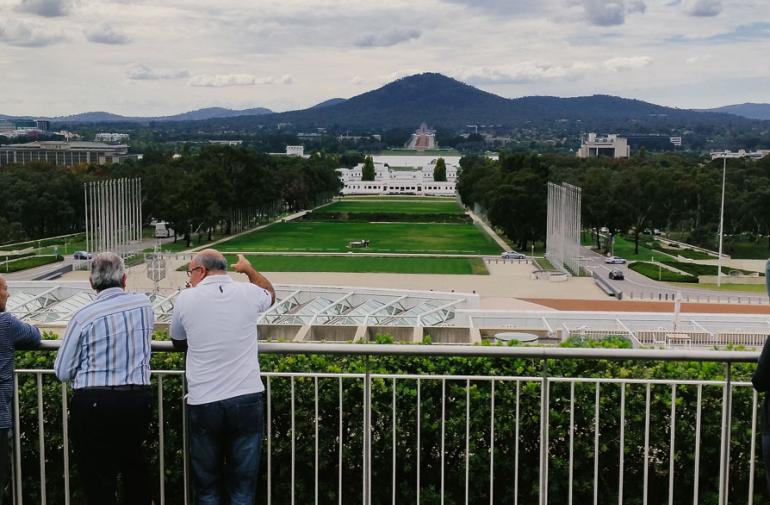 Excursion to Canberra!
Metro Assist, specifically the Post- HSS project organised a one day Canberra Excursion for newly arrived refugee men from Syria and Iraq on 21 April.
Thirty five refugee men participated in the day, which was full of information, education and fun. Indeed, it was significant to their orientation program.
The men visited the following sites:
The Australian Parliament House. Participants had the opportunity to learn about the Australian Democratic system, civic voting, rights and how the two houses of parliament shape the country's past, present and future.
The War Memorial, which is significant for Australia's war history. Here we commemorated the sacrifices Australia's war heroes made for this country and the rest of the world, where we were left inspired and thankful.
The Black Mountain. This was an opportunity for the participants to explore Australia's history of telecommunications and enjoy the beautiful scenery.
The National Gallery where they had the opportunity to see artistry by Australians and in particular, famous Aboriginal Art. 
The day was too short yet full of interests, new knowledge and fun. The feedback was overwhelmingly positive, with many asking for a longer excursion; two to three days!?
We concluded the day with a lunch at Ali Baba restaurant.
Check out some of the photos below.
Supported by Canterbury Hurlstone Park RSL Club.