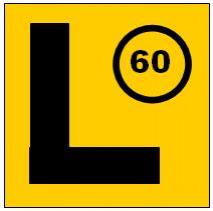 Free English Lessons to help you pass the Drivers Knowledge Test
Come and get FREE lessons to help you pass the DRIVER KNOWLEDGE TEST and get your Ls.
• Six weekly lessons of supported learning
• For newly arrived migrants, refugees & others
• Qualified teacher
• Free handbook
These sessions are free.
NOTE: These are NOT driving lessons.
Where:  CONNECT MARRICKVILLE, Schools as Community Centres.
Marrickville West Primary School, Corner Livingston Rd and Beauchamp St, Marrickville. Phone: 9558 4036 
When: Wednesdays 24 May to 28 June 2017, 12pm to 3:15pm
Please RSVP to Vivienne Martin: 0421 550 119
Litsa Nossar: 02 9569 7633, litsa.nossar@metroassist.org.au