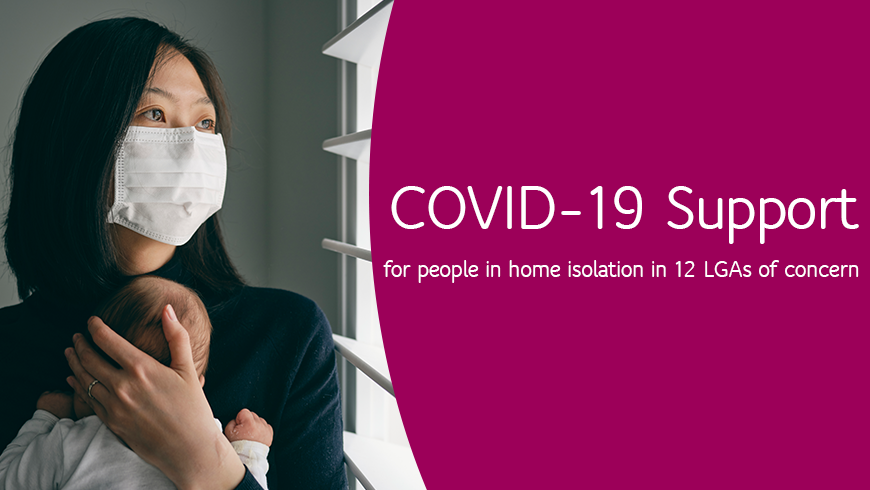 COVID-19 Support
This service is available for the people living in 12 LGAs of concern, and are COVID positive or required to isolate at home as a close contact. 
What support we provide?
We support the people in isolation over the phone and help them navigate the system to obtain support they require. The people in isolation may need emergency relief support such as food, medicine, telephone bills, specialists service e.g., referral to counsellor., help to apply for government support payment/COVID disaster payments and other supports etc. We coordinate with other services and ensure that the people in isolation get the support they need. 
We remain in contact with the individuals and families over their isolation period to ensure they are able to access the supports when they need them. We also deliver food, medical supplies, and other essential supplies at their homes. 
How to contact us for help or refer the client? 
We support clients referred to us by NSW Health, Resilience NSW, Contact tracers, as well as self-referrals and other NGOs.
If you or someone you know need the service please contact us on 02 9789 3744 or email us at covid.support@metroassist.org.au. 
If you are referring the client, please email us the completed referral form to covid.support@metroassist.org.au.
Download referral form.
This service is funded by NSW Government Department of Community and Justice.