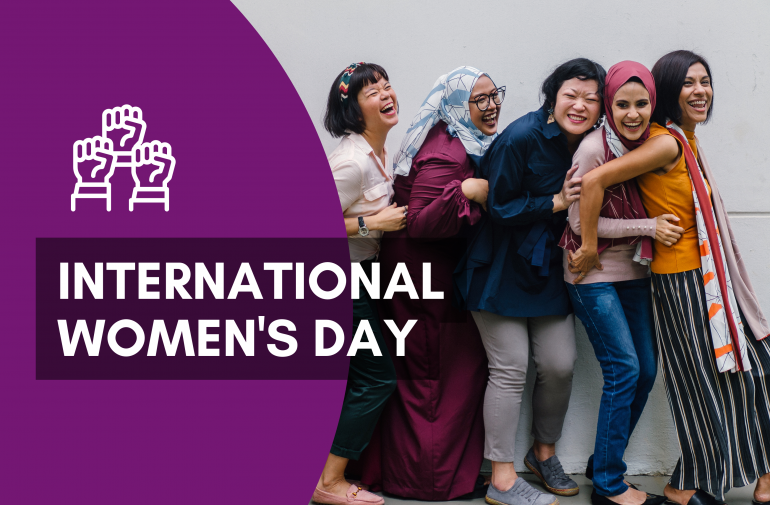 International Women's Day | Cracking the Code
Today is International Women's Day. The theme this year, set by UN Women, is "Cracking the Code: Innovation for a gender equal future". Cracking the Code "highlights the role that bold, transformative ideas, inclusive technologies, and accessible education can play in combatting discrimination and the marginalisation of women globally".
Last year, 64% of Metro Assist clients were women, which included a high number of women receiving support for family violence, financial stress, and parenting. In addition to these services, supporting women in times of crisis, Metro Assist is committed to empowering women and playing a role in providing access to education and meaningful employment.
Farah Sulaiman, Employment Support Coordinator at Metro Assist, oversees SkillMe, a program that provides employment support to recent migrants and refugees, including specialist workshops, networking opportunities and support for women.
"Women from migrant and refugee backgrounds show immense courage, resilience and determination," Farah says of her clients. "They are mothers, doctors, engineers, drivers, caregivers, entrepreneurs, and consumers.
"At Metro Assist we acknowledge the potential these ladies possess and work together with migrant and refugee women to help unlock their full potential and minimise barriers. With our support and their determination, they can and do achieve so much."
 "To crack the code for a gender equal future, we must address the widening digital divide and work to overcome structural and cultural barriers." says Metro Assist CEO, Nina Shahi.  
"Women of all backgrounds must see improved access to education, employment and truly equal opportunities to innovate and create."
Metro Assist welcomes today's spotlight on the importance of gender inclusivity in employment and innovation and we look forward to continuing to support women in their lives and careers.