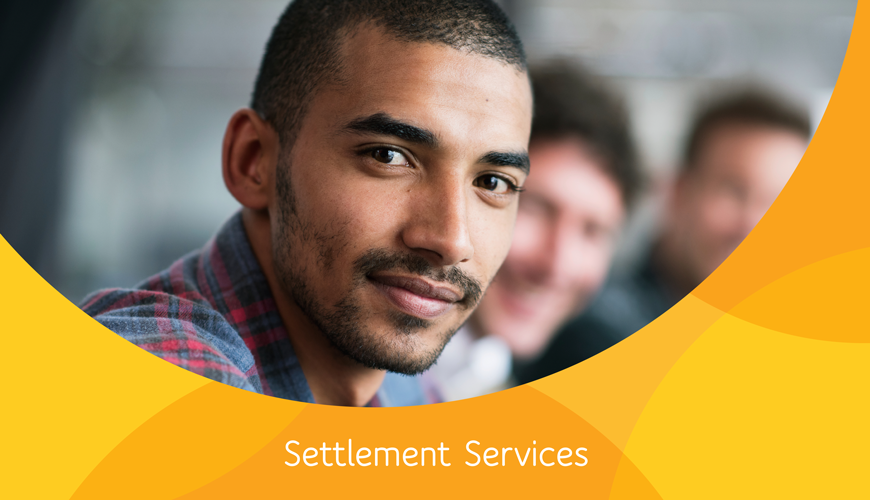 Free Community Services for new migrants and refugees.
We understand that when people arrive in a new country it can be overwhelming.  There are many things that need to be organised, including housing, education and employment.  Problems with language can also make the transition to this new life difficult. Settlement Services organisations, such as Metro Assist, are here to help. We provide services to new arrivals in our community that make this transition easier.

Our services are free of charge to new migrants and refugees within the first five years of their arrival. Our services are available to people living in Bankstown, Canterbury, Ashfield, Strathfield, Burwood, Marrickville, Inner West and City of Sydney.
On this page:
One to one support for individuals and families
Citizenship Preparation Course
New and emerging communities
Housing Support
Ashfield Outreach

Our Services include:
Casework and referral (one on one support)
Our experienced caseworkers speak many languages, and can help new migrants with needs such as housing, income support, education and employment, and other social needs. Our services are free and confidential.
Our people speak Arabic, Bangla, French, Spanish, Samoan, Korean, Mandarin, Vietnamese, Russian, Greek, Hindi, Urdu and Kashmiri.
Please contact one of our offices or outreach locations to book an appointment.

Citizenship preparation course  
Australian citizenship is a great privilege which gives rights and responsibilities to individuals. Our Citizenship preparation course helps new migrants understand these rights and responsibilities, and prepares them for the Citizenship Test.


Supporting new and emerging communities
We work closely with new communities to help them become established and able to support themselves.  We help community representatives learn how to lead their communities. We mentor them about government, institutions, forming associations, and governance. With this knowledge, they can then develop ideas into projects to benefit their communities. Check the Events page for upcoming events and programs.

Migration advice
Metro Assist has an accredited Migration Adviser who can assist refugees in matters relating to visa status and other migration issues. This service is available at our Campsie office. This service is free and appointments must be made by calling 9789 3744 between 9am-5pm Monday - Thursday, and 9am-3pm Fridays.

Housing support
We can help find affordable housing options by working with the private rental market, Department of Housing and community housing providers.  
We advocate on behalf of those who are finding it difficult to locate affordable housing by providing recommendations to government on their policy reform. See also our Tenancy Advice and Advocacy Service.
Contact Dinaz Rather - Settlement Services Officer
Ashfield Civic Centre Suite 1, 260 Liverpool Road, Ashfield NSW 2131
e: dinaz.rather@metroassist.org.au
Ph: (02) 9798 1700
m: 0434 423 752

Related Pages:
We deliver activities and programs for young people. The programs are focused on young people's needs and aim to help them learn about Australia and participate more in their new community. Find out more


We run a number of community projects and events aiming to support migrants and refugees in their settlement. These activities include information sessions, training and workshops on family relationships, employment, health and well being, driving and related topics. Check the Events page for upcoming events and programs.
Go to list of activities 
We facilitate regular support groups for migrant men, women and mixed groups. These support groups provide a platform for new migrant and refugees to meet new friends and connect with other community members. The group members can learn from each other's experience, gain knowledge about specific topic and engage in community activities. Find out more.

Please subscribe to our newsletter for the upcoming events of Metro Assist.