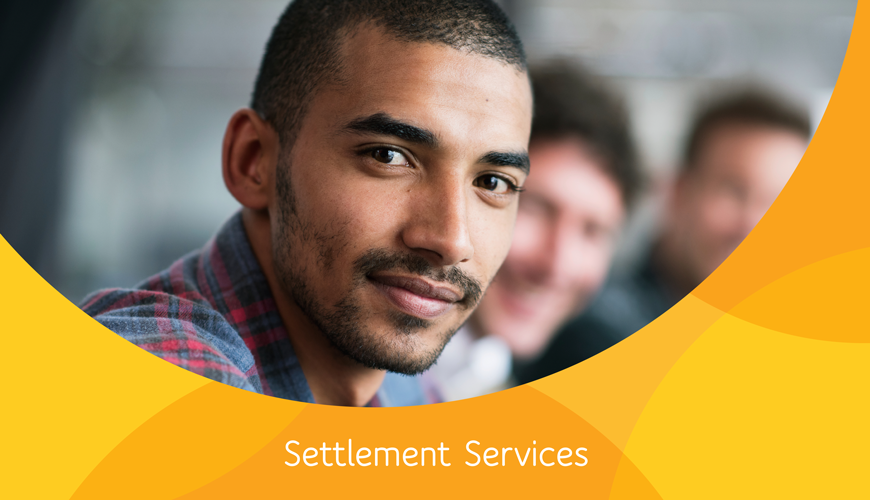 Settlement Engagement and Transition Support (SETS) Program
Client Services
At Metro Assist we understand the barriers and challenges that migrants may encounter when migrating to Australia. We also acknowledge that newly arrived migrants possess immense strength and resilience.  We aim to help migrants utilize their strength to achieve their full potential through providing both individual case support and group-based activities.
Metro Assist Settlement Engagement and Transition Support team Provide casework, workshop, training and support for eligible migrants living in Canterbury/Bankstown LGA and Inner-west who have been granted eligible visa within 5 years.
Eligible Visa categories include:
      - Refugee and humanitarian visas
      - Family and partner visas
      - Skilled visas
Check here for the extensive list of eligible visas. Settlement Engagement and Transition Support (SETS) - Client services (homeaffairs.gov.au)
Our client-service focus on assisting eligible migrants in the following areas:
Education and training
Facilitating English acquisition and access to language services 
Employment 
Housing  
Health and wellbeing
Family and social support
Transport
Civic participation
Justice
Type of assistance we offer:
Casework, referrals and domestic violence support
Educational and employment readiness workshops
Free driving lessons (when accompanied with road safety sessions)
Financial assistance
Mentoring
Assistance with completing forms
Referral to the Tenancy Team
Women support workshops
Youth engagement
Social outings and engagement
Citizenship courses
Health and well-being workshops
Advocacy
Capacity Building
Metro Assist SETS services work closely with new and emerging community leaders to support their well-being and increase social participation and connection to further help their community to achieve a positive sustainable settlement outcome. We provide personalise assistance to community leaders, working collaboratively and creating referral pathways to better help their community members. Our tailored Community Capacity building workshops help equip community leaders with essential knowledge and leadership skills to further support their emerging communities.
If you would like to know more about the SETS Client-based or Community Capacity Building services, contact us on 02 9789 3744.
YOUTHRIVERS
SETS YOUTHRIVERS provides newly arrived young people holders of migrant, refugee or other humanitarian visas with settlement-related information, casework, advocacy, and assistance to access mainstream and other relevant services.
Eligibility: Young people (12-25) newly arrived migrants, refugees and humanitarians who have arrived in Australia within the last 5 years and who reside, live and/or work in Canterbury Bankstown and Inner West LGAs including Strathfield, Burwood and Canada Bay.
Objective: We aim to support young people build meaningful connections to sustainably settle and build their capacity to successfully integrate into their local communities.
We offer a range of free services to young people including:
Casework, advice and advocacy
One-on-one and group awareness and information sessions
Ongoing workshops to build employability and general life skills
Community and Sports events
Group activities and excursions
We focus on 9 priority areas to support young people
Our Youth Programs
Employment Program: under this program we deliver one-on-one or group sessions to upskill young people and help them be job ready. We offer support with resume writing, developing their interpersonal skills and their employability skills; we train them through mock interviews and teach them how to successfully do their job search and apply for jobs.
Driving Program: for young people who got their Ls. They can benefit from up to 5 hours driving practice with an accredited instructor.
Homework club: to help young people complete their schoolwork in a productive and supportive environment.
Chit Chat e-café: a weekly online session through Zoom platform. Young people come together to discuss a topic of their interest in a friendly and non-judgemental space.
Info sessions: to help young people learn how to navigate the system and know what services are available for them and how they can access them. (ex. Mental Health and wellbeing, Centrelink services for young people, road safety for first time drivers, TAFE courses, Health services, ATO …). A guest speaker from relevant service is invited for each session.
School-based programs: Programs delivered in a school setting:
Dare to Be Sensible: Using a range of social and educational programs, the Dare to Be Sensible project aims to engage young people in activities that are safe, healthy and promote sensible choices with regards to social behaviour. 
Future Pathways: in partnership with Creating Chances -Employment skills focused program combining the practical delivery of the Creating Coaches program to aid the development of an individual toolkit to support transition into employment or further education.
Outreach: weekly or fortnightly visit to school to meet in person with young people and provide one-on-one support.
Casework: one-on-one support for young people to help them with information, advice and/or referral.
For referrals or registrations, please contact our Youth Worker: