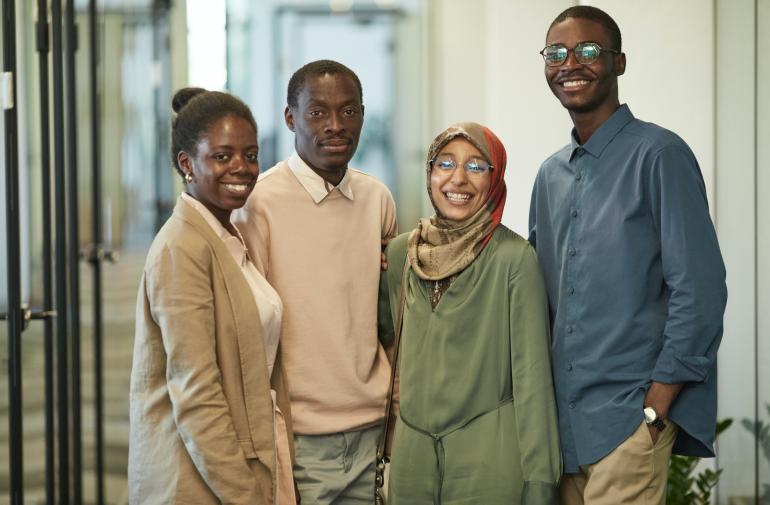 Harmony Week
This week is Harmony Week! Harmony Week celebrates Australian multiculturalism and champions inclusiveness, respect and belonging for all Australians, regardless of cultural or linguistic background. 
"Harmony Week is a celebration of diversity and inclusivity." says Metro Assist CEO, Nina Shahi.
It is important to respect the uniqueness of each other's cultures, beliefs, and value systems to foster a sense of belonging among everyone who calls Australia home. By making a conscious effort to dispel personal biases about people who are different to us, we can help build an inclusive and equitable society."
Metro Assist is proud to support multiculturalism and diversity in Australia by providing assistance to help Australians of all backgrounds live and thrive. In 2022, 60% of Metro Assist clients came from Culturally and Linguistically Diverse backgrounds, including 1,647 newly arrived migrants and refugees settling in Australia.
"Many people from culturally and linguistically diverse backgrounds don't have equitable access to information and support services." says Metro Assist Settlement and Employment Services Manager, April Pan.
We are proud that our settlement and employment services play a critical role in ensuring that our CALD clients are able to access services and support when they need them, and in a culturally sensitive way.
Happy Harmony Week!"
______________________________________________
Harmony Week includes the United Nations International Day for the Elimination of Racial Discrimination on Tuesday 21 March. Join us tomorrow, alongside other local community organisations, for City of Canterbury Bankstown's
International Day for Elimination of Racial Discrimination Event
to learn more about this special day and how to respond to racism.
When: Tuesday, 21 March, 10am - 12pm
Where: Bryan Brown Theatre, 80 Rickard Road, Bankstown