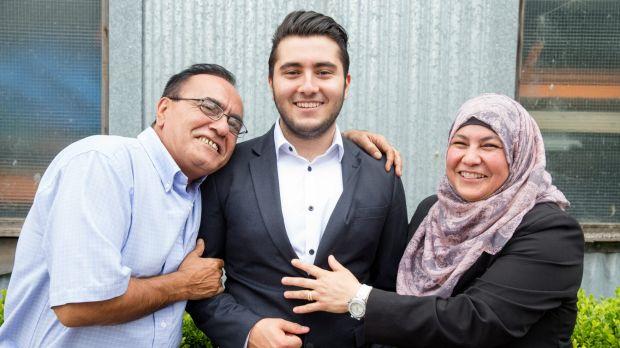 Settlement services client tops NSW in HSC subject
Metro Assist sees many families come through our doors, but we don't often see them in the newspaper.
But Settlement Services client Hicham Jansiz has topped the state in Arabic Extension, and made into the Sydney Morning Herald.
Arriving just before the beginning of year 11, Hicham and his family fled the wartorn city of Homs, Syria. His father, Mukhtar, was injured in the war, and was only saved by a medical volunteer. Hicham says this is why he wishes to do well in his studies and become a medical doctor.
From everyone at Metro Assist, congratulations to Hicham on his wonderful result. With both parents benefiting from Metro Assist's computer classes, we hope that the family continues their successes in the future.
Pictured left: Hicham's Father Mukhtar winning our 2016 Refugee Award for Community Volunteering and Development.
Header image from Sydney Morning Herald.